The New Straight Talk Samsung R451C is a nice Slider phone with a Qwerty Keyboard.
"Straight Talk" is a new company that is a joint project between Tracfone, Verizon and Walmart.
The New Samsung R451c has a lot of options for a prepaid phone. This is not your father's Tracfone. This is a fully usable MP3 music, 1.3 megapixel camera, Qwerty keyboard, slider phone.
Samsung R451c Features:
* Mobile Web Services
* 1.3 MegaPixel Camera
* MP3 Player (cable and SD card not included)
* Slider QWERTY Keyboard
* Bluetooth® Wireless Technology
* Caller/Picture/Ringtone ID
* Hearing Aid Compatible (HAC) Rating: M3
* Hands-free Speaker
* Voicemail and Call Waiting
* Key Pad Lock and Alarm Clock
* Phonebook with up to 500 entries
* Battery Talk Time up to 4 hours
* Standby Time up to 14 days
* Vivid Color Display
* MMS picture messaging
* Downloadable ringtones and graphics
* Text Messaging
* Voice Dialing
* Voice Recorder
* Voice Commands
* Vibration Alert
* Auto Redial
* 10 Polyphonic Ringtones
* Includes Charger and Services Guide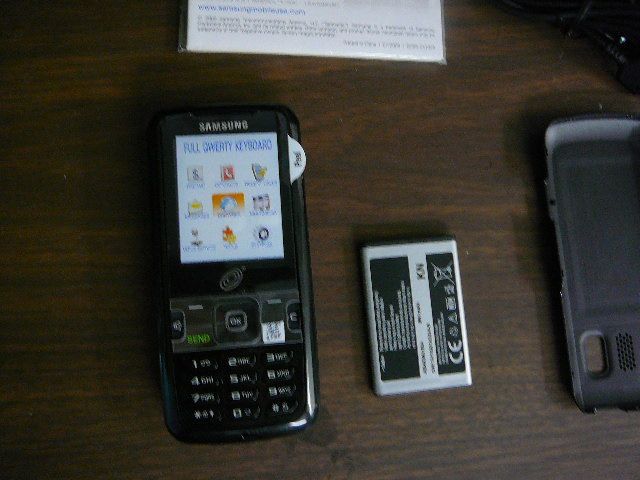 Picture of the Straight Talk Samusung R451C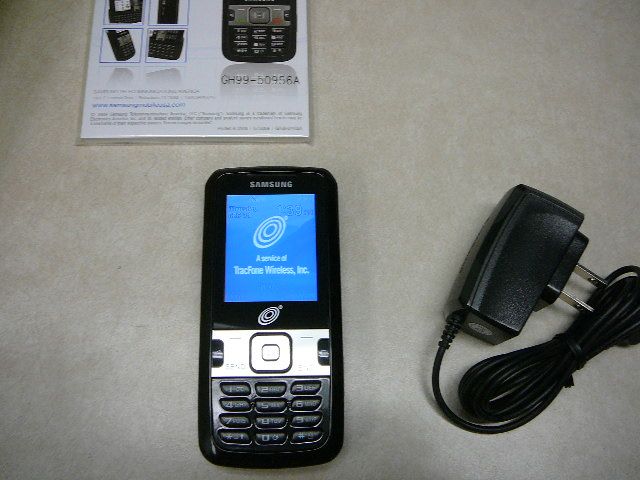 Picture of the Straight Talk Samusung R451C
The new Straight Talk program has two prepay options.
Unlimited for $45 a month
unlimited minutes
unlimited text and picture messages
unlimited data
unlimited 411 calls
All You Need for $30 a month.
1000 minutes
1000 texts
30 mb of data for
unlimited 411 calls
Talk and Text Nationwide Plus 30 MB of data for only $30 a month
Tags: Samsung R451c, Straight Talk, Unlimited Straight Talk