Tracfone DMFL is a program Tracfone came up with.  Install DMFL on your phone it will give you Double the minutes every time you add a Minute Card for as long as you own your phone.  It is also called a Tracfone Doubler card or Tracfone Double Minutes for Life.
Buying the DMFL Card
The DMFL card used to cost $50 now the price has dropped to $20 or $25.  Often you can get a new or refurbished phone for the same price as DMFL.
All of the nicer phones like the Lg 600, LG 225, Motorola W376 and Motorola W370 all come with DMFL installed.
If I let my service expire will I have to buy DMFL again?
No  Once DMFL has been added to your Tracfone you will always get double minutes when adding a card.
Can I transfer DMFL it to another phone?
Normally no.  It normally will cost you $50 to add it to a phone.  I have gotten Tracfone to transfer it once when the phone it was added to died shortly after DMFL was added.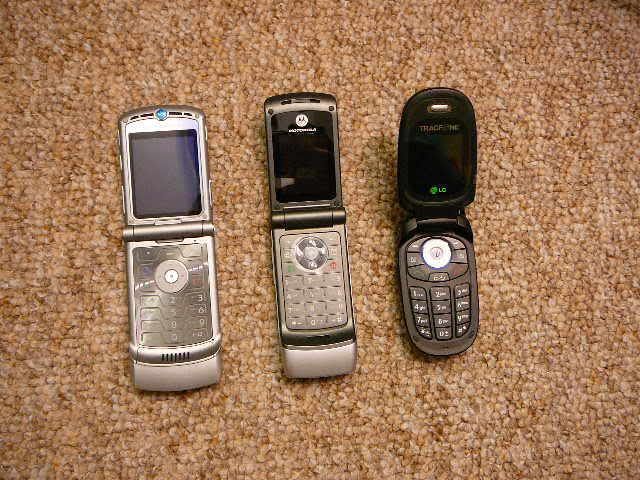 Motorola Razr, Motorola W370, LG cg225
How to get DMFL
I recommend only getting DMFL by getting it already installed on a new phone.  You can purchase a new Tracfone with DMFL for less than buying the card.
Transferring DMFL Minutes
You can add minutes to a DMFL phone and then transfer them to a non DMFL phone.  The minutes will stay doubled.  You must transfer all the minutes and all the service time that is on the phone (Example if you have 240 minutes on a phone you can not just transfer just 100 minutes.)  You can reactivate the phone you just transferred minutes off and it will still have DMFL.
Buy a Tracfone DMFL phone from Tracfone.com and get free freight on orders of $19.99 or more.
Get $3 off on any Tracfone phone of $19.99 or more with coupon code 23444
Here are some recent articles
How to Buy Tracfone Minute and use Bonus Coupons
Tags: Tracfone DMFL